As part of the Unified Community Platform project, your wiki will be migrated to the new platform in the next few weeks. Read more here.
Stormhaven
| | | |
| --- | --- | --- |
| | Stormhaven | |
Stormhaven is located in the south of High Rock. The city of Wayrest, is located there. The region is part of the Daggerfall Covenant.
Skyshard locations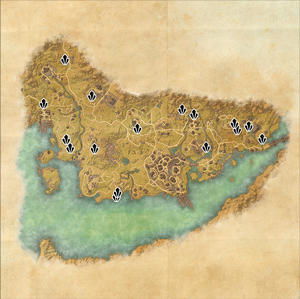 With special thanks to Garkin, who created the SkyShards v0.7 add-on! There are 16 skyshards scattered around the Stormhaven.